(1) Download and Install the Free VMware Player. (Fig.1)
( Download VMware Player Here )
• If you are using a Mac computer you will need to download and install VMware Fusion to be able to run Webintense Stealth. Try Fusion Free for 30 days! | VMWare Fusion
( Fig. 1 )
• The player is available for both Windows and Linux. Select the one that is correct for your operating system.
• After downloading the player install it like you would install any other software programs. Click on your downloaded file and follow the instructions on the installer. After installing the free VMware player you are ready to download Webintense Stealth.
(2) Download the Virtual Computer:
( Fig. 2 )
• Go to the Webintense download page. Select the virtual computer with the web browser that you prefer to use and then click on the download button. (Fig. 2)
( Fig. 3 )
• Save the file to your desktop or your downloads folder. (Fig. 3)
• Unzip the Webintense Stealth zip file to a location of your choice. (It is best to put in your documents folder so it is easy for you to find).
| | |
| --- | --- |
| Webintense Stealth is an open source product and is free to download. Please help us by making a donation to help with server and administrative costs | |
(3) Using the VMware Player to run Webintense Stealth.
• After unzipping the files to your computer start the free VMware Player.
• From the list in the player select "Open a Virtual Machine".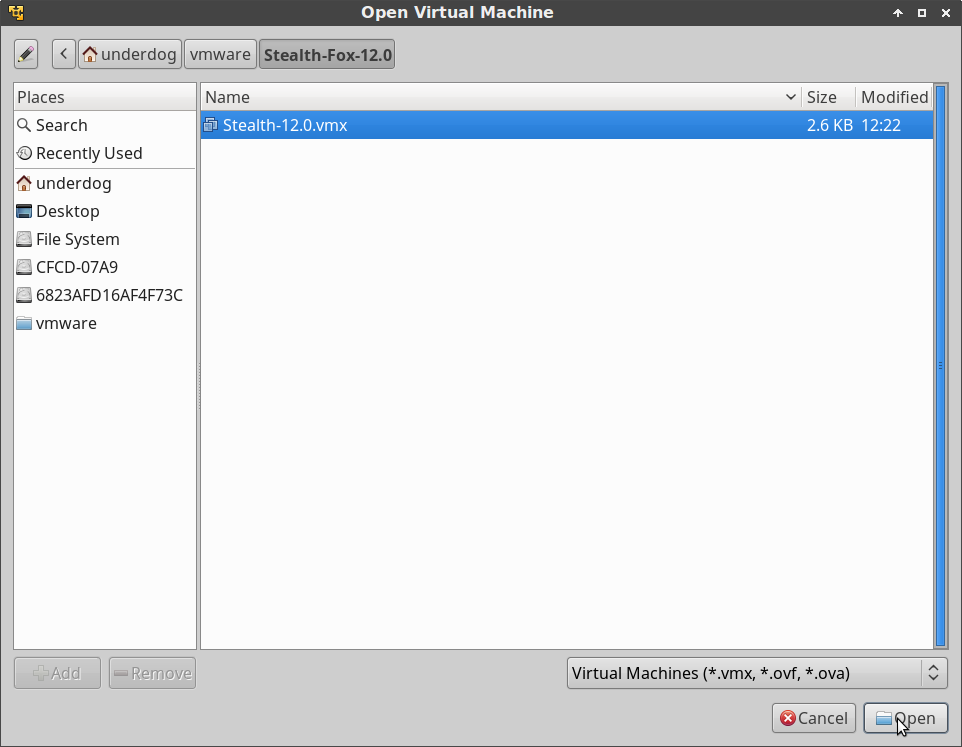 • Navigate to the Webintense Stealth folder and select the Webintense Stealth.vmx file.
• Now the Webintense Stealth Virtual Computer' is loaded into the VMware player.
• Click on 'Power On' and Webintense Stealth will start and load automatically. VMware Player will ask if the file has been moved or copied. Always select copied. If the file is relocated VMware player will ask this question.
• Now whenever you start up VMware player Webintense Stealth will already be loaded. Simply select it and then power on.